If you need help to stop smoking cannabis our e-treatment 'helps to stop the craving or desire to smoke', so you find it much easier to stop smoking cannabis.*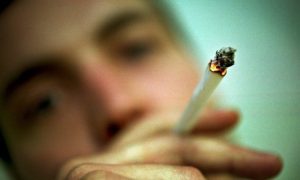 Over the last 14 years we have helped over 5,000 smokers to quit smoking from our 14 UK locations in central London, Watford, Dorset, Colchester, Uxbridge, Nottingham, Wolverhampton, Crewe, Greater Manchester, Liverpool, Yorkshire, Wakefield, Durham and Inverness which are open 6 days a week.
The majority of our clients are just ordinary people concerned that they are smoking too much cannabis in the evenings or at weekends and want to stop.*
Difficult to Stop?
Most people find it difficult to stop smoking cannabis and recognise they need 'help' to be more successful.
Our e-treatment helps to 'stop the craving or desire to smoke', so you find it much easier to stop smoking and become smoke-free*
Works Quickly
Our e-treatment works quickly by using a specific e-signal to ' neutralise and detox the effects of cannabis'.
Once the feeling/craving for a cannabis (which most smokers get through taste or a feeling in the chest or stomach) has gone, it's much easier to break the habit and stop smoking as you can see from our client comments.
Statistically over the last 13 years most clients have only required one treatment session but some heavier smokers may require two treatment sessions to cancel any residual nicotine patters however the second treatment is free of charge within 30 days.
'this treatment is cutting edge, a lifeline for people who want to stop smoking..' W Barnes*
*We can help:
Neutralise Cannabis
Stops Cravings
No Withdrawals
Proven Results - 100% Genuine
We are the only treatment centre in the U.K. to have their client testimonials checked & verified by independent solicitors to prove they are 'real and genuine results'. Each letter, email, note or thank you card has been checked to verify the comments are real and accurate, no other treatment centre in the U.K. are able to provide this level of assurance. *
How it Works
Our e-treatments use advanced Informational Medicine which uses specific phase e-signals to help:
neutralise any substance (including cannabis)
By using our proven process it is possible to 'neutralise & erase' the effects of cannabis so it is no longer 'active' which then helps to stop the physical and/or mental urge, craving or desire to smoke.*
For example: the [+] e-signal of cannabis is already in the body, our equipment emits the equal and opposite [-] e-signal as opposing e-signal's 'neutralise or cancel each other out' it becomes much easier to stop smoking as the craving or desire to smoke has gone or is greatly diminished. *
We have taken a technique from applied physics which is also used by sound engineers to cancel unwanted background 'noise' and applied it to something more tangible. *
We can use the same simple process to cancel or neutralise unwanted 'substances' (cannabis) which are then expelled through the body's natural detox process.*
After treatment(s) the cannabis is no longer 'active' and so the craving or desire to smoke has gone or is greatly diminished and as you can see from our client feedback, each client agrees they then found it much easier to stop smoking.*
Treatment Process
The actual treatment process is simple, safe and painless, please click here to read more or click on the picture below.*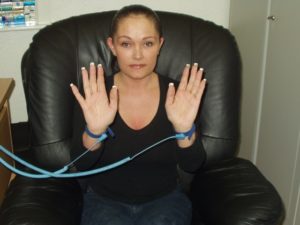 Each treatment process takes 1 hour, is very relaxing and more importantly, it is changing lives for the better.*
Our successful method uses physics and e-signals (Hz) instead of drugs or psychological interventions that seldom work.
*We can offers cannabis users the opportunity to stop using which is the hardest part in kicking the habit.
Stop Smoking
No Side-Effects
Real Help
This treatment can be combined with the normal Stop Smoking treatment if the individual wants to stop smoking cigarettes & cannabis at the same time.*
The health benefits of stopping smoking are well known. The cost of treatment is quickly recouped when you are no longer buying cannabis & tobacco.
Prices:
£345.00
Click here for booking terms.
Quick Enquiry
Verified Testimonials