Our treatment helps to stop the craving or desire to smoke so you find it much easier to stop and break the habit. 
Our treatment method works by using two scientific principles:
Every substance has a specific energy signature (e-signal) (Hz & kHz)
Opposing signal's neutralise and cancel each other out
Destructive Interference
We use precise patterns which neutralise the effects of a substance using a process known as destructive interference. The frequency range of nicotine or cannabis can be measured, processed and delivered back to the individual to remove/neutralise that substance.
Cancellation occurs when two waves of the same wavelength (e-signal) cancel each other out (A+B) this effect is also widely used by sound engineers to cancel unwanted background noise.
For example: Any addictive substance has a specific e-signal, which is represented by the wave below: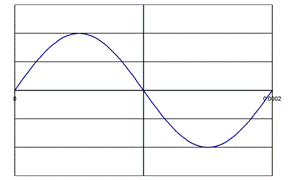 By correctly analysing a substance and applying our formula, we can create a wave, which is 180° out of phase. When these e-signals are run together, what happens?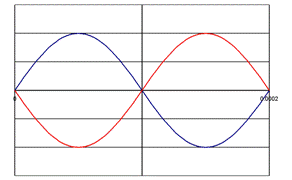 The answer is CANCELLATION of the original substance, as each wave cancels the other out, as a result the body requires less or no substance(s) each day.
Sound engineers also use this process to cancel unwanted background noise, the effect of combining two waves that are out of phase with each other. Since the waves are not in phase, the crests and troughs will not match up, if the wavelengths are completely 180° out of phase, there will be no sound. We use this basic principle combined with our unique formula to remove the unwanted patterns of nicotine or cannabis. More recently the technology was applied to a dentists drill to reduce noise. 
What happens during the treatment?
Clients simply sit back and relax during the treatment process which takes one hour.
Please click on the pictures below to see the treatment process, which is safe & painless.
How can this help me?
We can help stop your physical dependency for nicotine or cannabis and depending on how much you smoke will determine how many treatment sessions are required. Click here to read how this treatment has helped our clients.
Cigarettes:
We can help stop the craving and desire to smoke so you find it much easier to stop smoking as per the client feedback.